Svetlana Dental and Esthetic Center brings back the beauty and function of your teeth with veneers. We solve both aesthetic and underlying health problems. Our patients get rid of teeth grinding, malalignment, and headache.
We use porcelain (ceramic) veneers - these are advanced 0.3 to 0.5 mm thick coverings fit closely to the surface of a tooth, help partially align the dental arch, and give you the Hollywood smile. We guarantee aesthetic satisfaction and a life of at least 10 years.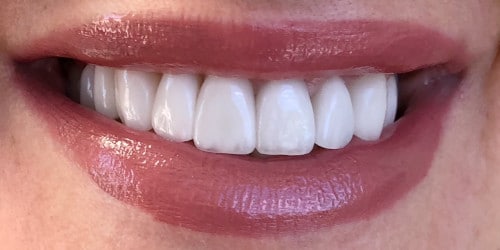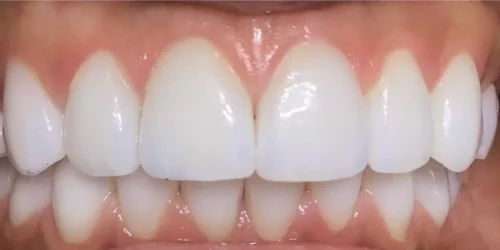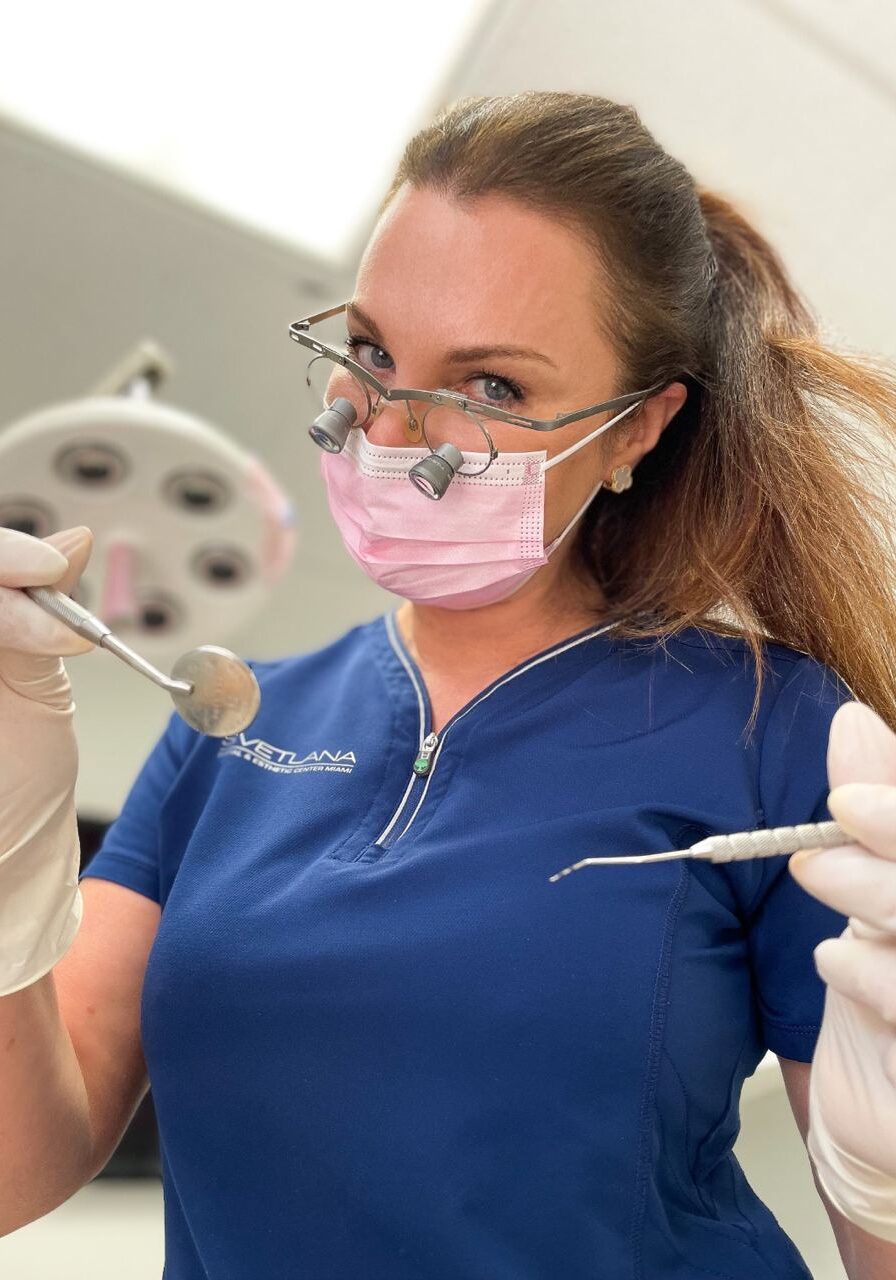 Dr. Svetlana – America's Best Dentist in 2019/2020/2021 – does the full treatment.
"I create beautiful, healthy smiles, using advanced diagnostic tools (BioPak, EMG, T-Scan) and high-quality materials. While ordering porcelain veneers from one of the finest dental technicians in the US, I guarantee the perfect fit to your teeth and a snow-white smile for over 15 years.
Sign up for a free consultation. I can pick the best option to put a Hollywood smile on your face and will solve your underlying health issues – saving you from bruxism, malocclusion, or headaches."
Our latest case with veneer installation
How much do veneers cost?
SPECIAL PRICE UNTIL 30 MAY 2023
A ceramic (porcelain) veneer for tooth
starting at $899 $1500
A ceramic (porcelain) high esthetic veneer
$1250
Six (6) veneers
starting at $5400 $7900
Full set (10 veneers for the lower and upper jaw)
starting at $14999 $24900
BioPak diagnostics
A system measuring the jaw function and the activity of surrounding muscles. It helps to diagnose temporomandibular joint dysfunction, sleep disorders, and facial or neck pain.
$199
Tens unit
A unit that allows to examine and apply a physiotherapeutic effect on joints and muscles. It reduces discomfort and pain when you move your jaw and relaxes your muscles, helping them to take the right position and find a resting point.
$199
T-scan
A fast and accurate computer analysis of occlusion. You bite an ultra-thin sensor that picks up all micro-movements of the teeth.
$199
High esthetic veneers
A work of art by a high-class dental technician. Such veneers reproduce the shades of all layers of the tooth as accurately as possible, preserve the natural transparency of enamel, and look natural when light is refracted.
$1250
We offer high esthetic veneers
At Svetlana Dental & Esthetic Miami, we can make and place not the usual CEREC veneers but a work of art of one of the best high esthetic dental technicians in the United States. This guarantees that your smile will be 100% natural and beautiful and will last for years to come.
What is the difference between CEREC veneers and high esthetic veneers? CEREC veneers are milled from pre-prepared impressions in a special module. In fact, it is a high-quality 3D printer, which can never be compared to the approach of a skilled craftsman. Only a dental technician can commission a work of art at the highest level. To make the veneer look as natural as possible, they:
Take into account the shade of your skin and gums

Accurately reproduce the structure and transparency of each layer of the tooth

Accurately select the shade, saturation, and intensity of the color of the veneers so that they look bright and beautiful but still natural.
A work of art emphasizes all the individual features of the patient, making your smile bright, memorable, and natural.
Patients often ask me: "What type of veneers should I choose?". If your budget is limited and there is no goal to create a flawless smile with a wow effect, you can choose classic (porcelain) veneers. If you want to get the perfect smile, like the one of Hollywood stars, it is better to choose high esthetic veneers.
Case: The patient had regular veneers, which had to be replaced after 2 months. See how much her smile was transformed after the high esthetic veneers were placed.
| | Veneers | Lumineers |
| --- | --- | --- |
| Price | From $899 | Lumineers are 25% to 35% more expensive |
| Thickness | 0.3 to 0.5 mm | 0.2 to 0.3 mm (less durable) |
| What problems does it solve? | The whole spectrum of aesthetic issues | They cannot mask severe discoloration |
| Number of shades | 16 natural + 4 ultra-white | No such variety as with veneers |
What type of microprosthetics is the best for you? I recommend porcelain veneers to my patients. They can hide any aesthetic defects and last at least 15-20 years, retaining their original appearance. Please contact me and sign up for a consultation. We will conduct an examination and diagnostics and advise the right treatment.
Mask chips and cracks that result from severe grinding

Bring back the natural beauty of the enamel (in case of a serious color change)

Correct the shape of your teeth (when used to correct the wedge-shaped defect)

Achieve a visible change in the position of an incisor or canine
Dental veneers provide extra coverage and protect teeth against destructive outer influences

Ceramic or porcelain veneers last more than 15 years

A strong rejuvenating effect (you will look 7 to 15 years younger than you are)

Natural look (depending on the type of material and quality of installation work)

A palette of 20 hues (choosing the right color is no big challenge)

Quick production, installation, and adjustment.
You cannot remove a veneer without replacing it since the enamel has undergone facing and does not regenerate

The dental tissue may decay beneath the veneer (in case the dentist fails to install it properly and the patient fails to follow the veneer care instructions). 
How we make and install veneers
The whole thing takes two visits to the clinic with an interval of 10 to 14 days.
Porcelain veneers last 10 to 15 years.
No, it doesn't. The procedure is mildly invasive and non-traumatic. The only time when a patient can feel mild pain is during the removal of the outer layer of the enamel.
No, they don't, providing that they are installed properly, fit closely to the surface of the incisors or canines, and are used in keeping with the dentist's recommendations.
Porcelain veneers and natural enamel can remain snow-white for a long time (7 to 10 years). However, teeth-staining drinks can seriously affect the color of your veneers.